Commemorate someone close to you by making a donation in their memory.
In memoriam gifts are a wonderful way to honor and remember a loved one. Contact us if you are considering such a donation. If you wish, the gift can be designated towards a particular project or missionary.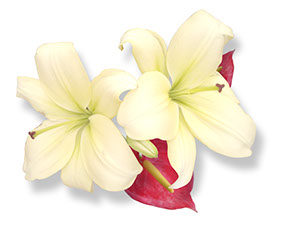 Miranda Zajac
(Sept 7, 1986 – July 2, 2013)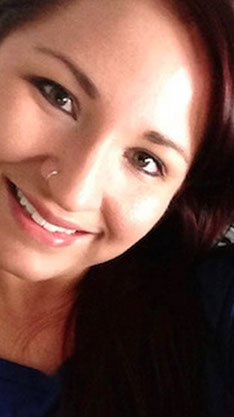 Miranda Jean House lived most of her life in Wetaskiwin, Alberta, near many of her family members. When she was quite young, she began attending Faith Bible Camp where she was given a devotional booklet. On January 20, 1997, Miranda signed a certificate in the back of this devotional booklet, certifying that she had made a decision to give her heart to the Lord.
On September 24, 2005, Miranda married her best friend, Mike Zajac, who had already been close friends with her three brothers for years. Miranda lived her life to the fullest. She played and worked hard, laughed often and loved to make others laugh, encouraged people to be their best, and never failed to speak her mind.
Miranda had an especially close relationship with her only three female cousins, one of whom works as a missionary with GoodSeed. Miranda wholeheartedly supported Chantel in this ministry, as do her family members.
Memorial gifts given in memory of Miranda Zajac will be placed in The Lamb: A Presentation in Story and Song Fund.
James & Ruth Moore
James T. Moore (Nov 18, 1915 – Mar 13, 2010)
Ruth C. Moore (Dec 24, 1919 – June 12, 2012)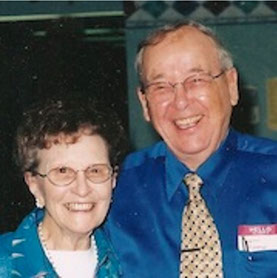 "Dad was very practical, and understood the need for the right tools to do the job right!"
Jim & Ruth Moore of Chicago, Illinois were married just over 70 years, and provided a much-treasured godly heritage to their four daughters and many grand and great-grandchildren. Their hallmark through many years was an open door and heart to all who entered their home, most notably, countless missionaries, pastors, nationals and students from all over the world.
They had a passion to see the Gospel proclaimed near and far, and strove to share Christ with many through prayer, personal contact, trips and giving financially.
In their later years, they saw fruit from their children and grandchildren using The Stranger on the Road to Emmaus and The Lamb, and were enthused with these resources. It is in their memory that their family desires to see the work of GoodSeed continue, that of spreading the Gospel of Jesus Christ across the world.
Memorial gifts given in memory of Jim & Ruth Moore will be placed in the GoodSeed Equipment Fund.
Floyd & Doris Ratcliff
Floyd Ratcliff (Apr 11, 1917 – Jul 11, 2009)
Doris Ratcliff (Nov 18, 1917 – Jun 17, 2009)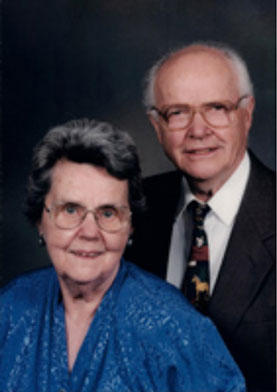 Floyd and Doris Ratcliff lived most of their lives on a small dairy farm near Stouffville, Ontario, Canada. Married for almost 69 years, they were a wonderful example of a faithful and committed couple who loved the Lord, loved their family and God's people.
They loved missions and missionaries, with Doris personally writing scores of missionaries all over the world. They took a keen interest in the ministry of GoodSeed and promoted its materials.
Memorial gifts given in memory of Floyd and Doris Ratcliff will be placed in the GoodSeed Building Fund.
The Monthly
GoodSeed eNewsletter
Sign up to receive articles, testimonies, sneak peeks of new resources & upcoming seminars. You'll receive a PDF copy of The Tabernacle: Model of Messiah as a thank you for partnering with us.