John declares Jesus to be a Lamb. It is significant that John the Baptist said,
"Look the Lamb of God that takes way the sin of the world." John 1:29
The incident is told as it is, but to understand what this means, we need to explain the Old Testament stories about the lamb as a substitute and the lamb being a provision given by God to take care of man's sin.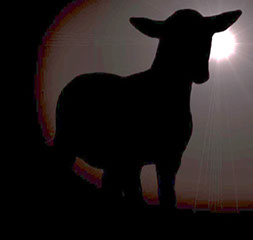 Only with understanding this background would the story's significance be understood: that ultimately, Jesus is the Lamb of God who can take care of man's sin problem.
When it comes to the history of Jesus, we need to understand why he went to the Cross. In plainly telling the story, Jesus died on the cross.
However, we need to explain death...
...that death is a result of sin. And then we need to define sin.
This requires an explanation of the meaning of sin... that sin is the breaking of God's Law.
And what is the significance of God's Law? It was meant to help us understand what sin is and isn't. But how did sin come about?
To provide that background, we need to give an explanation of the origin of sin and evil...
...how man was created innocent of all sin in the beginning but then rebelled against God.
And that requires us to explain how sinless spirits rebelled against God, becoming fallen spirits, and how Lucifer tempted mankind to sin.